Headshot vs Portrait: Know the Difference between Portrait & Headshot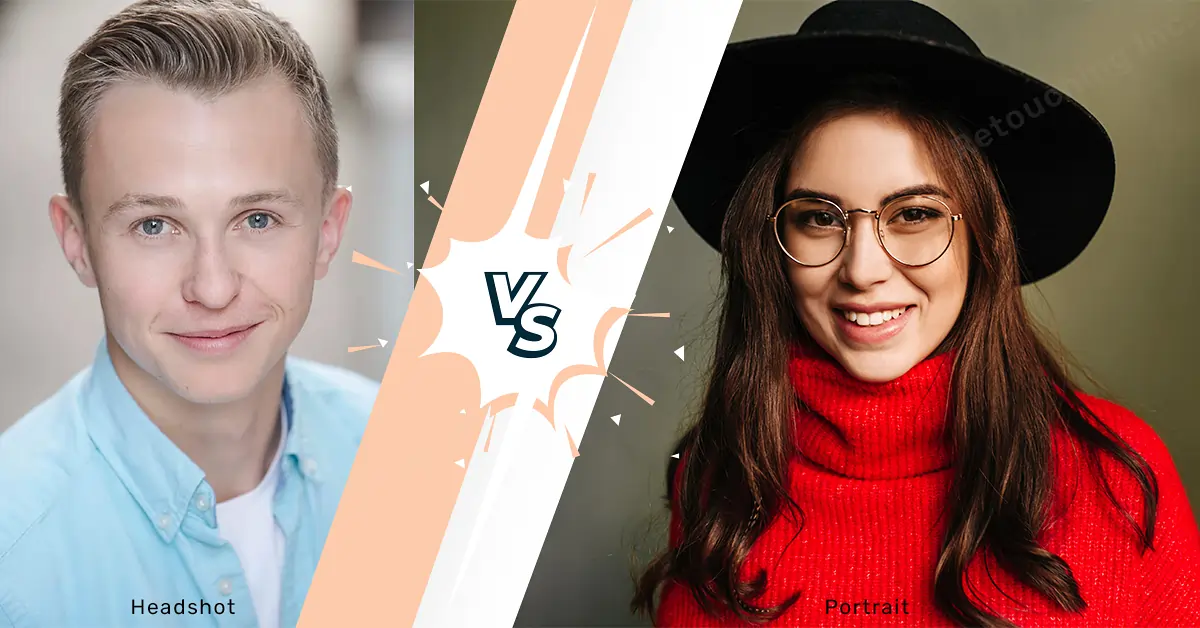 Headshot vs Portrait, are two commonly confusing terms among many of us. Once a client came to us and asked for a headshot photograph. She came back with a burning anger and a box of complaints since she got rejected for a fashion photography contest. Could you guess anything? Well, from the headshot photo, they can't get if the person can make poses, show expressions for different emotional situations. Because headshots are not for showing expressions, they are more likely serious photos for official usage. For this creative and artistic venture, we have got portrait photos. So yeah, your client may not understand the differences but you can't start clicking without being sure what they need the photo for. Because, we want no mess up again, right?
What Is A Headshot?
A headshot or head shot is a photograph of your head and shoulder mostly used for a resume, portfolio profile, and other official representation. It is taken in more of a casual style than a passport-size phot, but it is an official thing. Your headshot represents your personality and confidence in a professional image. A headshot framing is supposed to be very simple where the only focus is subject.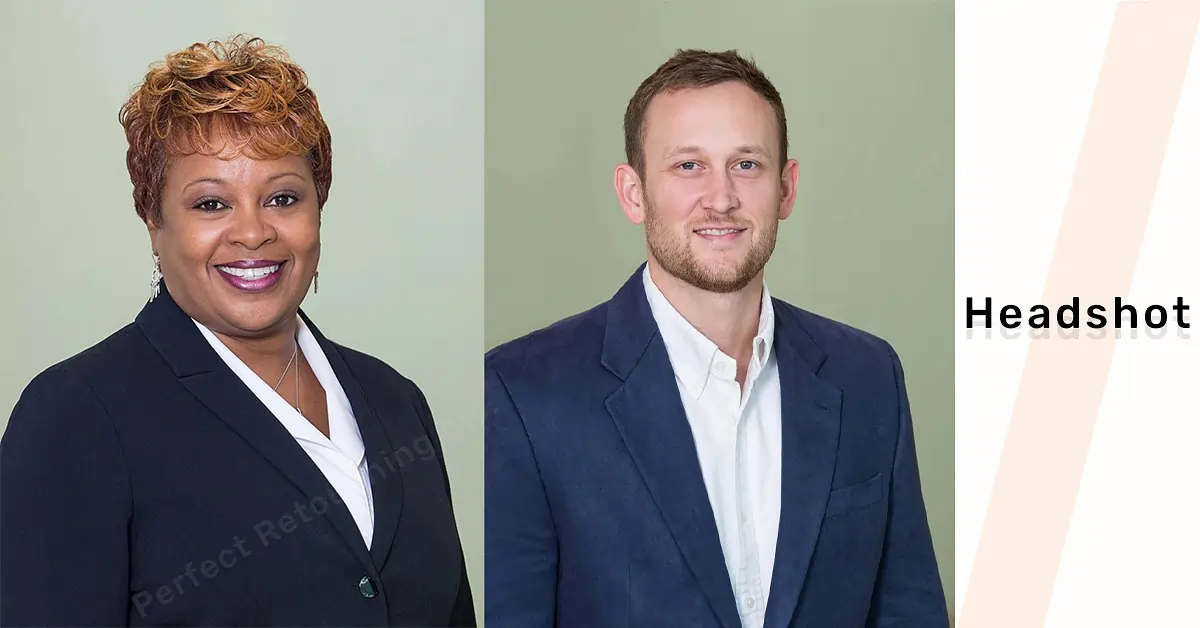 What Is A Portrait?
A portrait photo is a photograph of a person or group of people that captures their essence or personality. It is a type of photograph that is often used for profile pictures or to simply capture someone's photo. Other words for portrait is portraiture. A good portrait photo should be well-composed and should highlight the person's features. It should also be taken in a flattering light so that the person looks their best.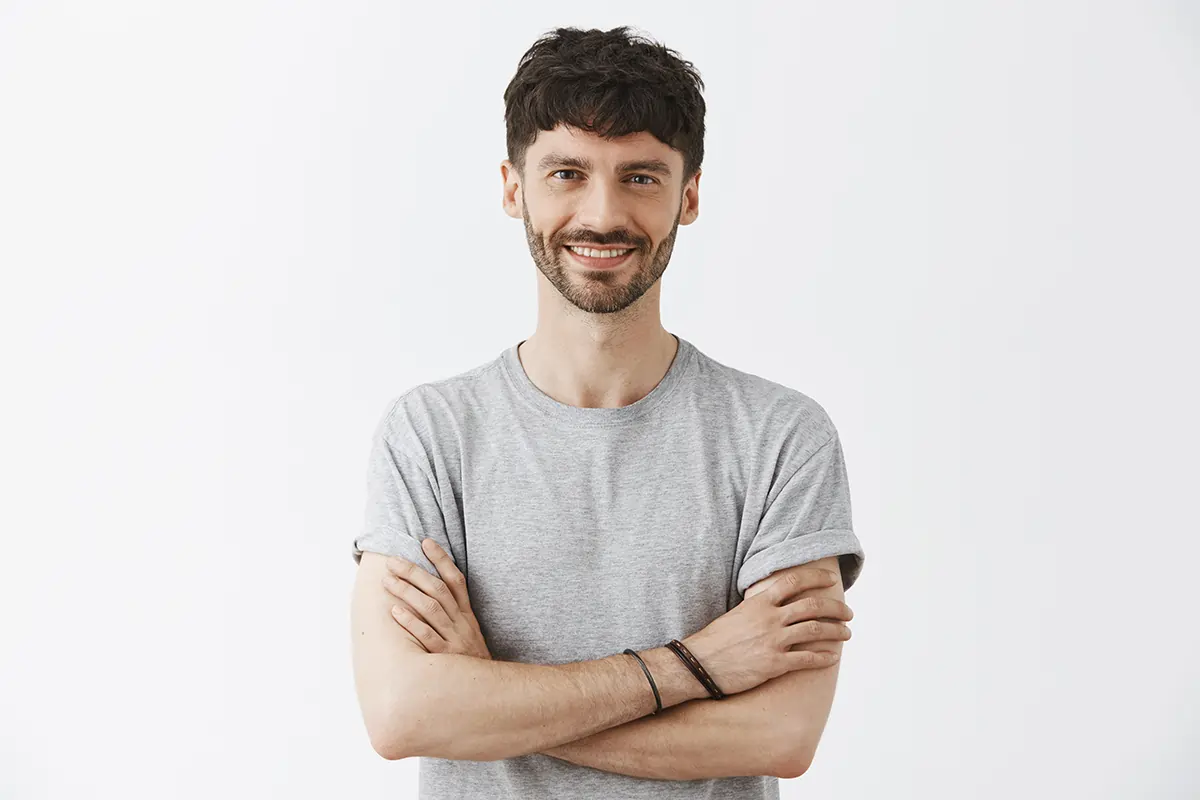 Headshot vs Portrait - What Are the Differences?
Headshots and portraits are two very different types of photography. A headshot is a close-up photograph of someone's face, typically used for business or professional purposes. A portrait, on the other hand, is a photograph of a person that captures their entire or half body or the face only. Let's explore the differences based on the following criteria.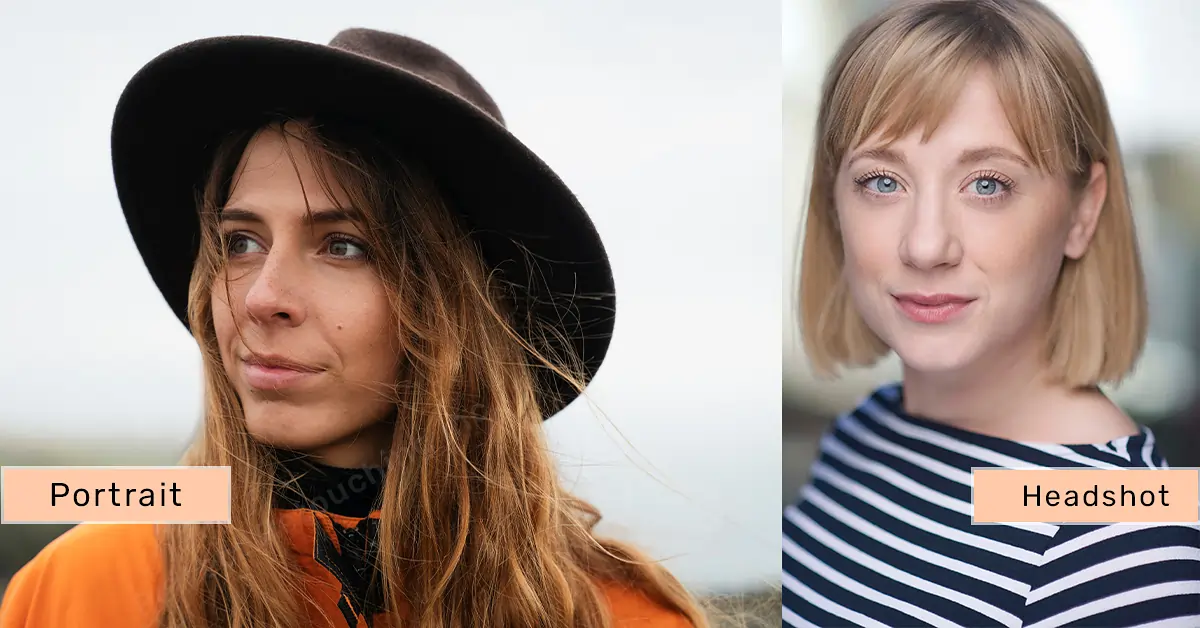 The Purpose of Headshot vs Portrait Photo
The difference between a headshot and a portrait is the purpose of the photo. Headshots are used to show someone's face, while portraits can show someone's entire body and casual expressions.
The purpose of a headshot is to show the person's face in a clear, concise way. They are typically used for online profiles, resumes, or business cards. Headshot photos can also be taken for beauty, model photography, and fashion covers as such. Headshots should be taken in a studio with a plain background so that the focus is on the person's face.
Portraits, on the other hand, are intended to capture the person's personality in a creative, artful, playful, or decent any way. The framing could be of the entire body, the face only, or half body. They can be taken in a studio or outdoors, and can include props or a background that tells a story. Portraits are often used for family photos, model photos, fashion photos, graduation photos, or wedding photos. Portraits also decorate our social media display photos and increase the aesthetic of our online spheres.
Headshots should be taken in a studio with a plain background, while portraits can be taken in a studio or outdoors. Even though the focus is on the model thoroughly of a portrait still, you can have a sound background. Anything vivid like a tulip garden or a graffiti wall can enhance the portrait but that must not steal the glam of the subject.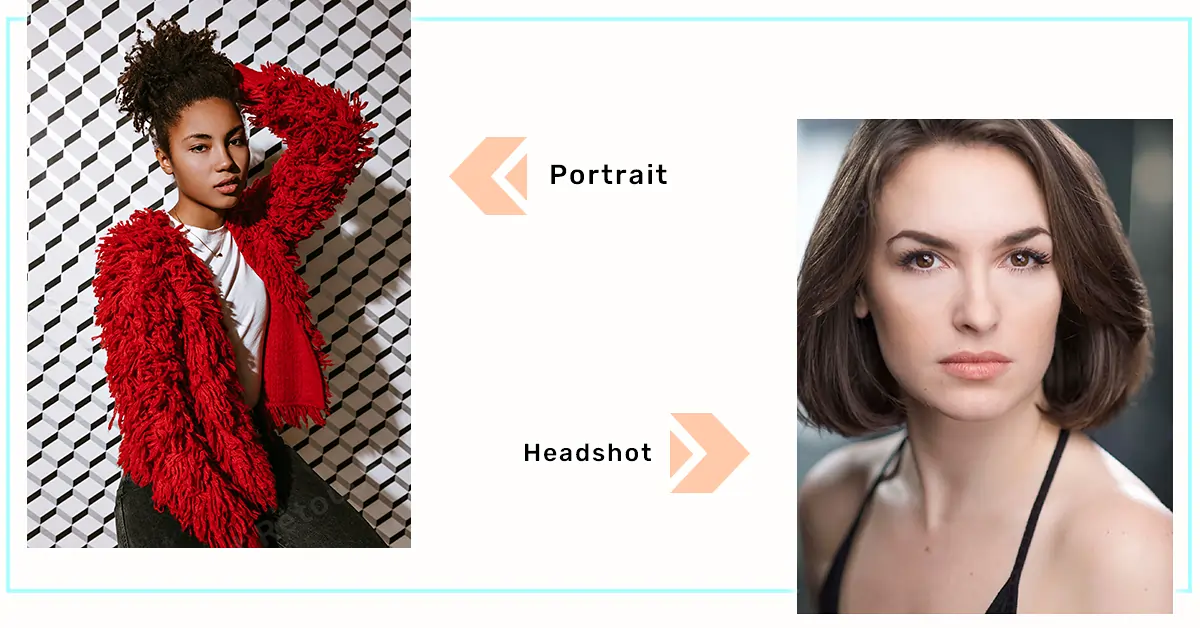 Composition of Headshot vs Portrait Photo
A good headshot is all about portraying the right emotion and message to the viewer. It is a kind of photo that is taken with the intention of capturing the essence of the person's personality. A good headshot should be clear, well-lit, and well-composed. It should also be taken from a flattering angle so that the subject looks their best. The subject should be positioned in the center of the frame and should be framed against a plain background. This will help to focus attention on the subject and will avoid distractions in the background.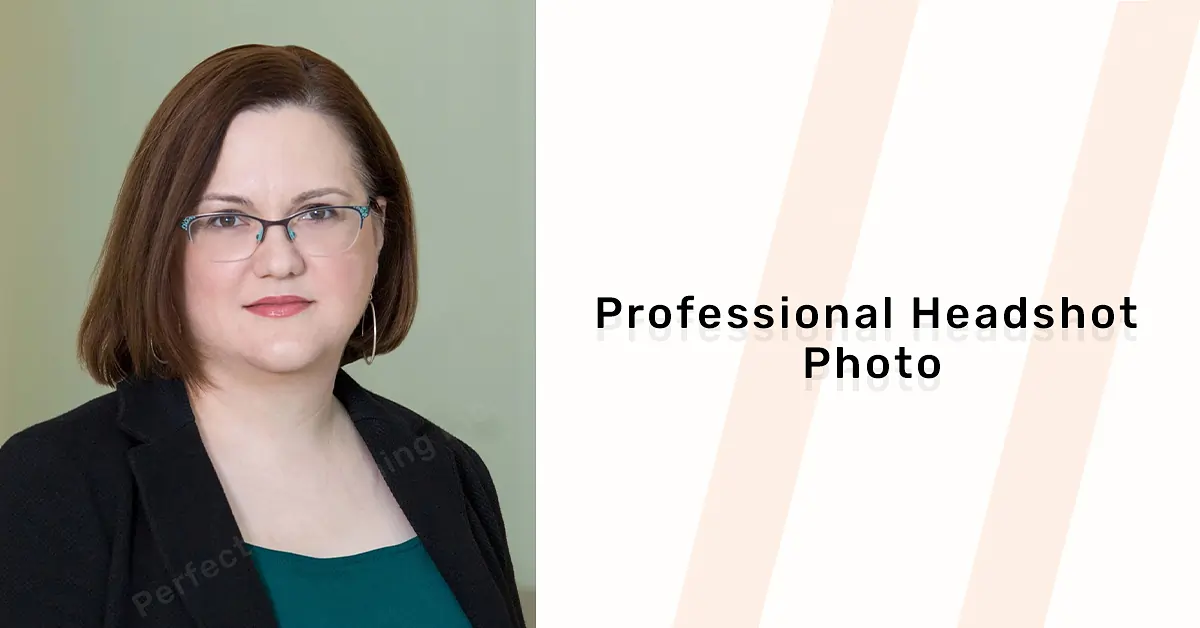 You can be creative and artsy while taking a portrait. Let the light play on your model's face or probably play with focus and de-focus with a vibrant background. You can compose as you wish, the freedom is not limited to face only unlike a headshot. But you would not like to remove the concentration from the face though.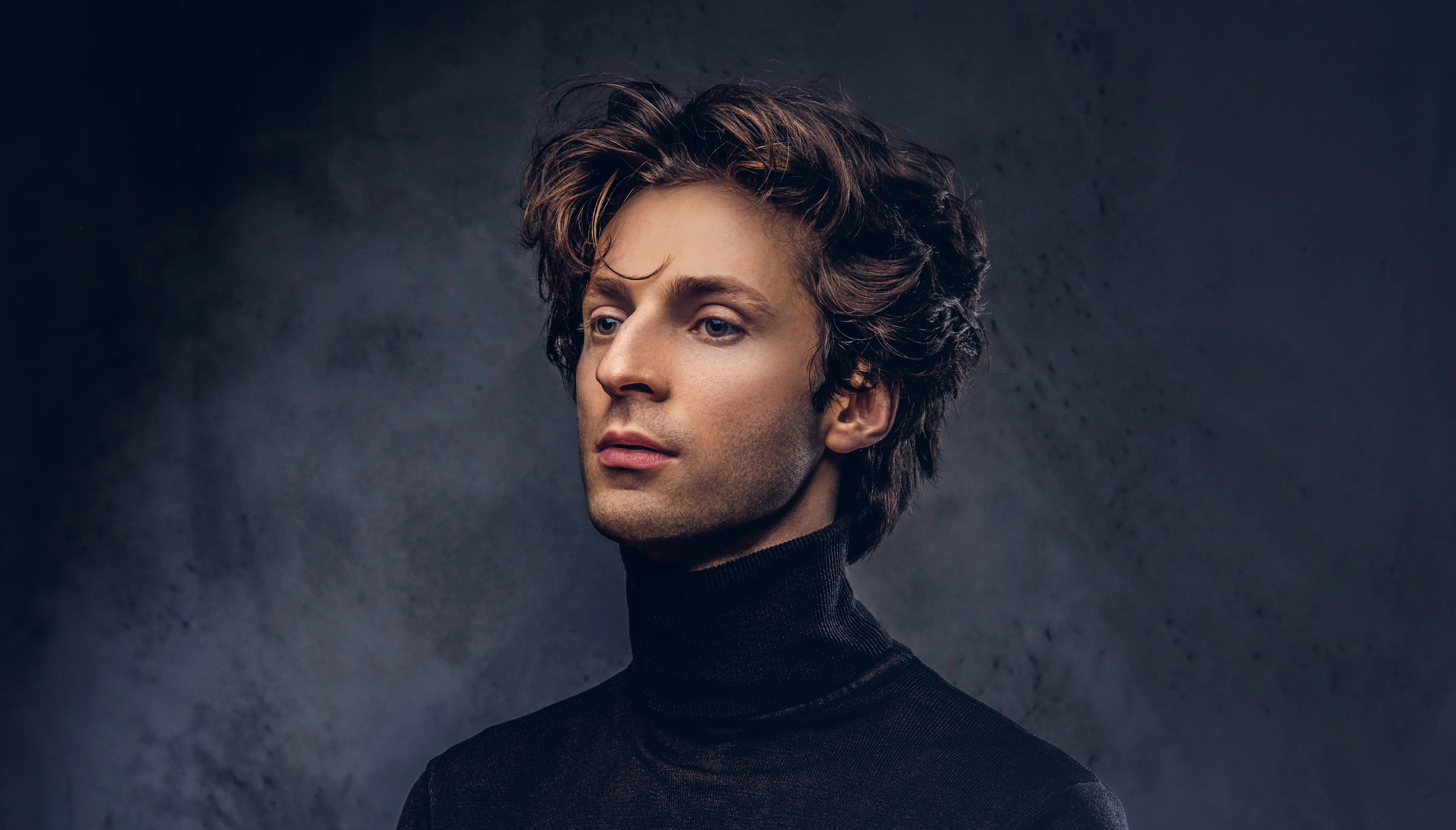 Expression/Mood of a Portrait vs Headshot
Headshot is often used for online profiles, resumes, and business cards. They are also used for actors, models, and other professionals who need a good portrait photo to promote their work. A good headshot should be able to convey the subject's personality and mood so that the viewer can get a sense of who they are.
One of the most important things to consider when taking a headshot is the expression on the subject's face. The most common expression for headshots is a smile, but it's not always the best option. A good headshot should be tailored to the individual's personality and should express the right mood and message. For example, a slight smile or a slightly seductive expression for a model headshot, only if the pose demands it.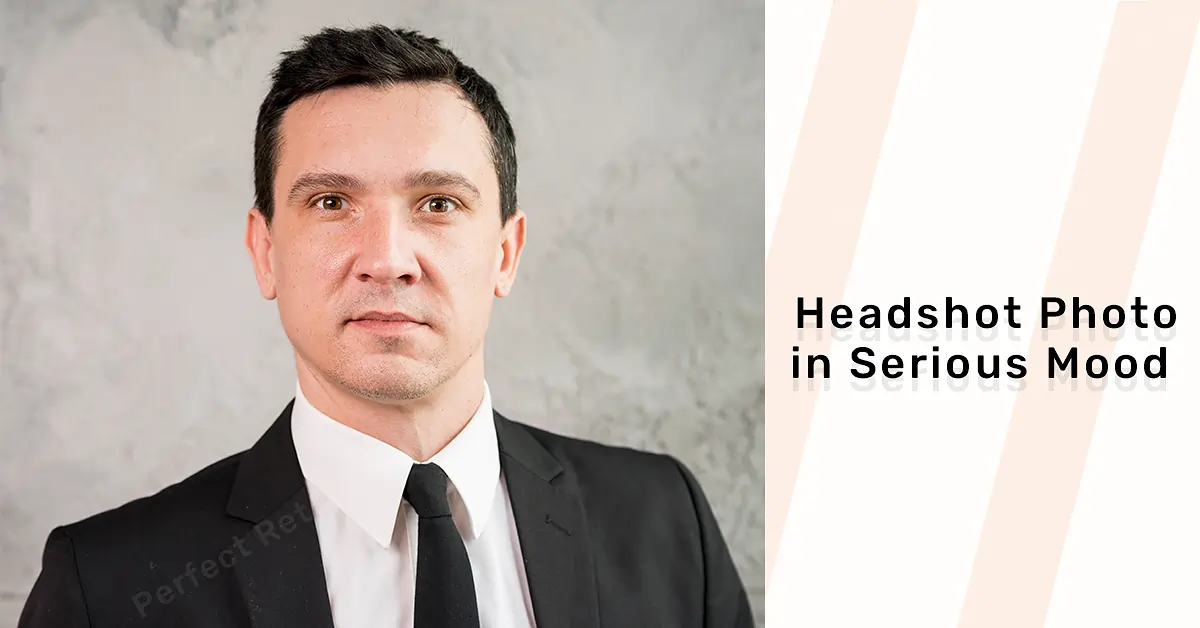 In a portrait, the model could be posing in many styles showing different actions and emotions. They could be playing guitar or eating or doing any action but in a headshot, the subject would only purposefully pose for their professional profile.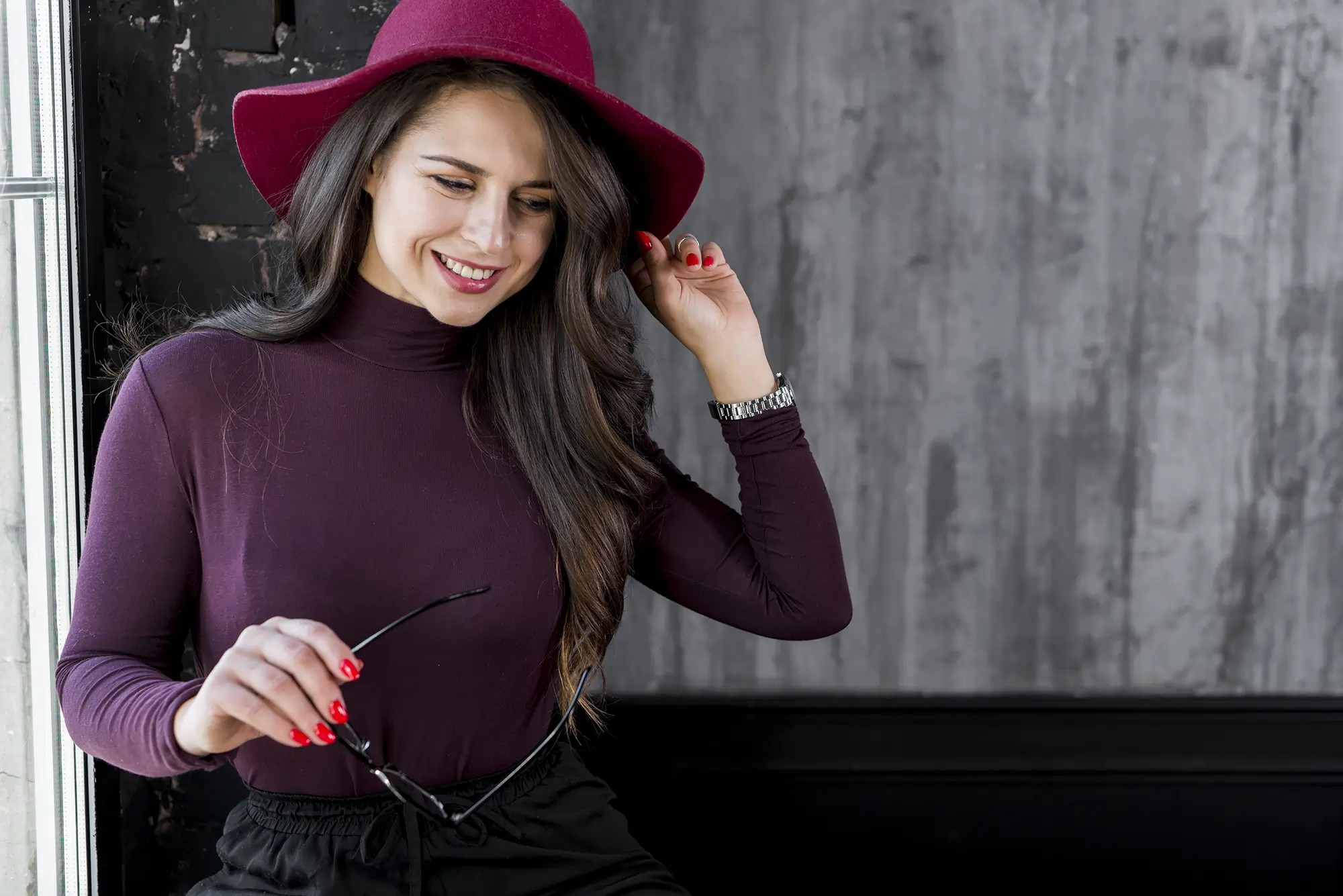 The lighting of Headshot vs Portrait Photo
A good headshot should also be well-lit. The subject should be positioned in front of a light source so that they are well-lit and their features are clearly visible. Headshots taken in a studio setting often have a soft, diffused light with a proper studio setting.
As you can be creative and versatile in portraits, impactful lighting can bring huge changes. You can use dramatic lights as well as neutral, as the mood demands. Rembrandt lighting is mostly popular among portrait photographers for its amazing shadow effect. In the Rembrandt lighting technique, you fix the light at a 45-degree angle. The light falls downwards while the light targets the eye level of the subject.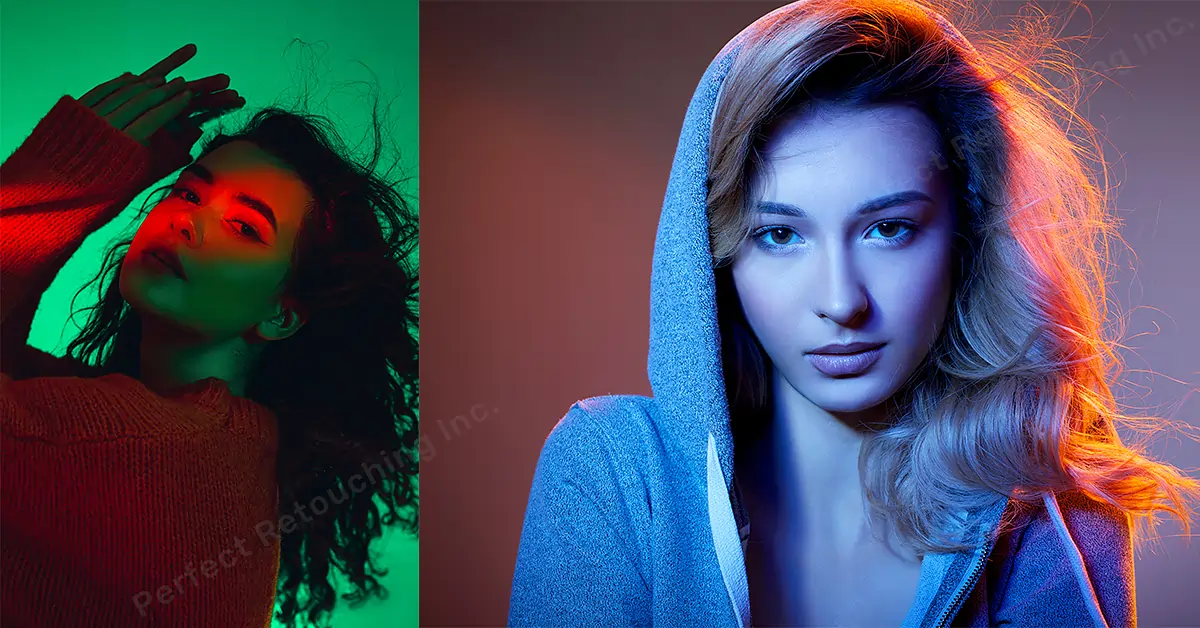 Camera Angle for Portrait vs Headshot Photo
The angle of the camera is also important. The subject of a headshot photo should be shot from a flattering angle so that they look their best. This often means shooting from above, so that the subject's face is in the center of the frame.
In portrait photos, you have the liberty to click from any angle to make the visual fascinating.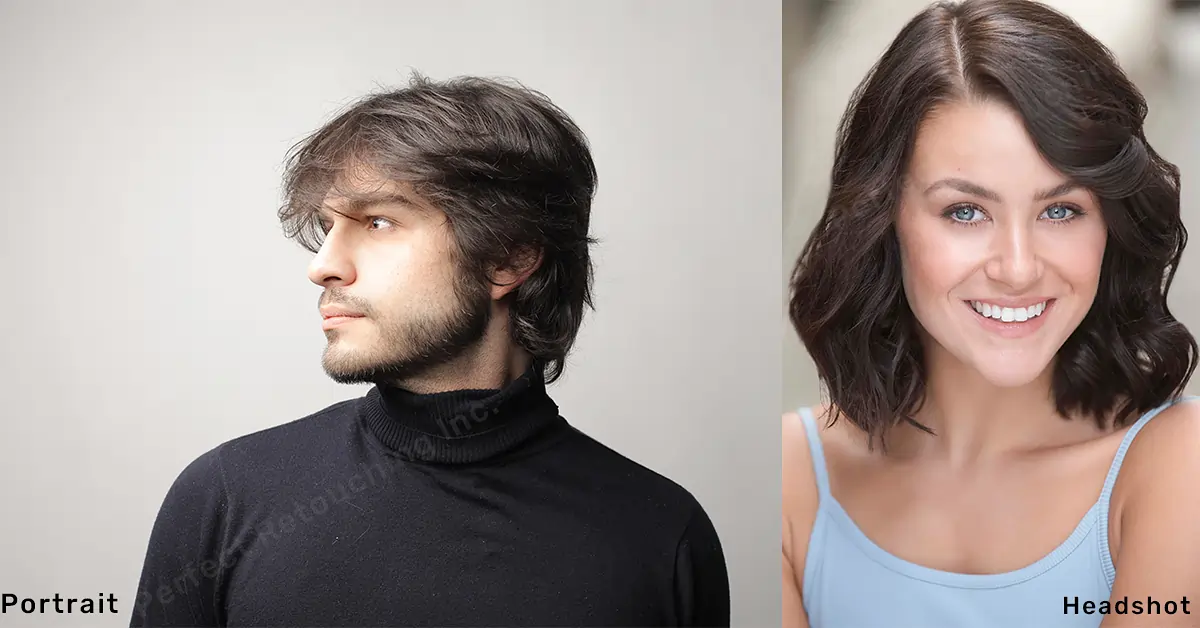 Final Thoughts
A good headshot and portrait can be powerful tools for promoting a person's work. A headshot can help to convey the right message and personality to the viewer and can help to create a good first impression. A portrait can show the charm and characteristics of a model and the creativity of a photographer.
FAQs